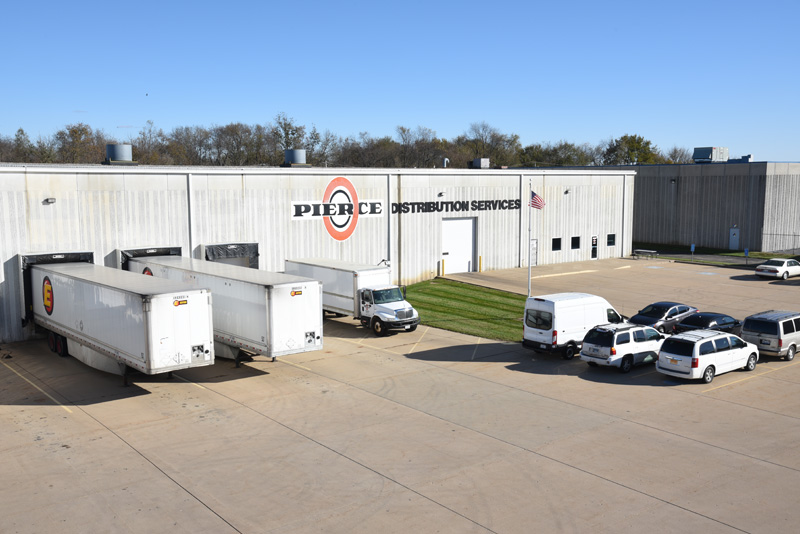 Pierce Distribution was founded in 1954 by Rockford, IL native Ray Pierce. At that time, our business consisted solely of government contract packaging. Over time, as our clients' needs grew, we implemented more services and eventually earned a reputation as a leader and an innovator in the third-party logistics (3PL) and distribution industry.
Now, under the leadership of President and CEO Kevin Hogan, we continue to honor the legacy Ray Pierce built by expanding Pierce Distribution's services to include warehousing, distribution, procurement, returns services, kit assembly, packaging and more.
With locations in six states, we proudly employ a staff of over 400 employees and boast a global network of reliable business partners to further expand service scope and capability.
We Do Whatever It Takes
As one of the more broadly capable 3PL companies, Pierce Distribution has proven success in helping businesses reevaluate processes and implement improvement strategies. By partnering with us as a single coordinator for all of your supply chain needs, your company will experience improved operational efficiency, profitability and customer service.
Industry Solutions
Pierce's industry experience is comprised of, but not limited to:
Agriculture Equipment
Automotive
Aerospace
Industrial Equipment
Construction Equipment
Government
Heavy Duty Trucking
Mining & Forestry
Material Handling