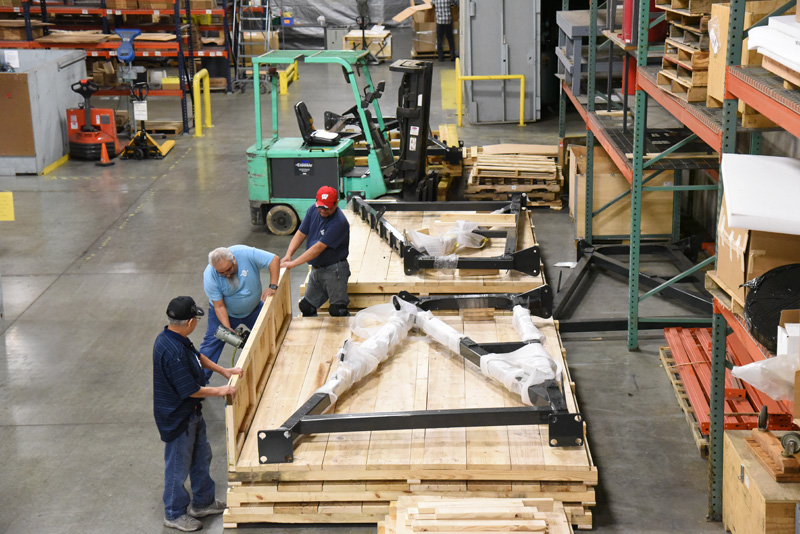 When you choose Pierce Distribution for your crating needs, you'll never have to worry about your items arriving damaged. With years of experience designing and building crates, nothing is too big or small for Pierce to handle!
We're able to provide:
CAD drawings for new crate design and new specialty crates
Water barrier protection when necessary
Shock mounting and cushioning
Rust prohibitive exteriors
One crate build or production run builds
Products crated and/or packaged with Pierce are done so with the utmost care, adhering to standards, customs procedures, proper documentation and country of origin.
Contact us with questions and learn how your company can get started crating with Pierce Distribution today.